What is it?
Heart BioAmp Band (ECG Band) is a stretchable band that can be connected to BioAmp EXG Pill using a BioAmp Cable. It allows you to record your ECG hassle-free.
Connection Diagram: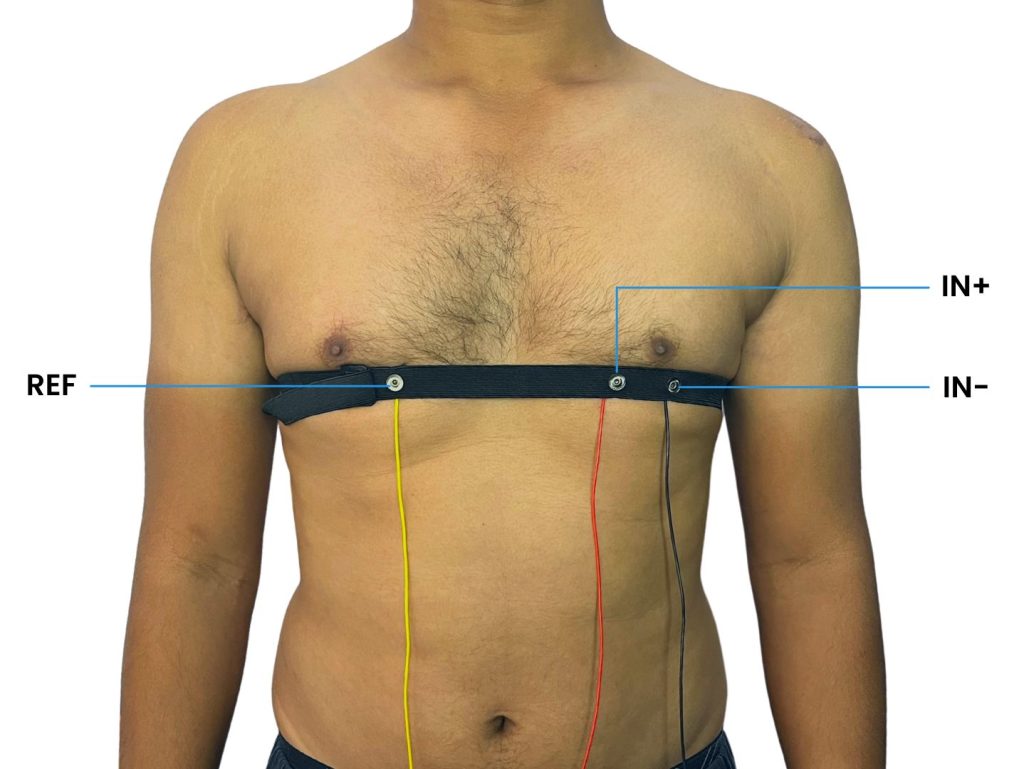 Dimensions:

Features & Specifications:
Length:

37 inches

Stretchability: 2X (Upto 74 inches)
Usability: Reusable as it comes with washable fabric
Interface:

Snap electrodes

Compatible Hardware: BioAmp Cable used with BioAmp EXG Pill
BioPotentials:

ECG

No. of channels:

1

Wearable: Yes
Note: 
Don't leave the gel residue on snap electrodes longer than an hour as it may damage them over a period of time.
Wash the ECG Band with liquid soap and rinse it properly. Use it again after it is completely dry.
For any queries, you can directly mail us at support@upsidedownlabs.tech